For the past 6 years, the JIP has given an annual award to the most outstanding final year student of the University of Technology Jamaica's Urban and Regional Planning programme. This student is selected based on his/her's overall academic performance for that academic year. The award is handed out at the Faculty of the Built Environment's Annual Awards Ceremony
The award for the 2010/11 Academic Year was presented to Miss Shanika Binns.
Congratulations Shanika!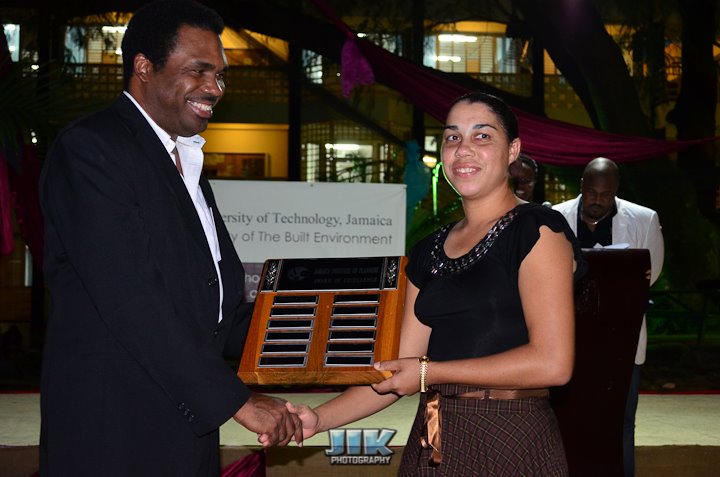 Photograph courtesy of JIK Photography http://www.facebook.com/Jik.photography